THE BEGINNERS TOUR (3-8 students)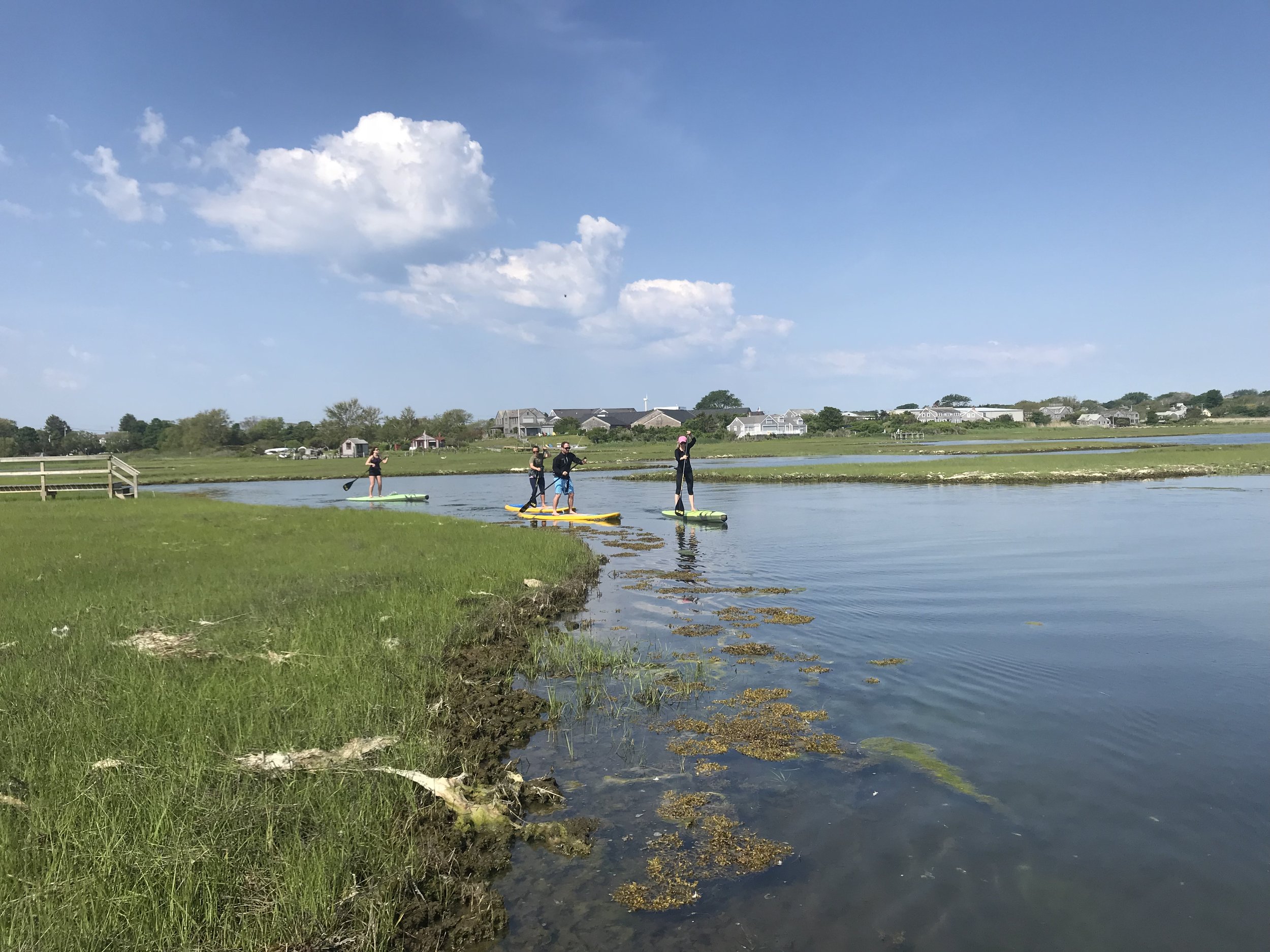 THE BEGINNERS TOUR (3-8 students)
Join Paddle Nantucket for a guided paddle around the harbor or through the Salt Marsh Creeks. This paddle includes an introduction the basics of paddle boarding and stroke technique, with plenty of time for you to explore the beautiful Salt Marsh Creeks at a leisurely pace.
$65 per person/equipment included. With a minimum requierment of 3 students, maximum booking capacity of 6 beginners and 2 intermediate students.
Duration: 75 Minutes
___________________________________
What to Bring
• Swimsuit and weather-appropriate clothing (preferably synthetic*)
• Sunglasses with lanyard (polarized recommended)
• Hat with visor
• Small water bottle or hydration system
• Personal prescriptions such as EpiPen or inhaler
Optional
• Waterproof camera
• Stand up paddle board, SUP paddle and US Coast Guard-approved Type III PFDâ€
• Extra change of clothes
• Towel
• Lip balm with sunscreen
• Closed-toed water shoes
___________________________________
What We Provide
• Use of all necessary paddling equipment: boards, paddles, PFDs, etc.
• First-aid kit
• Sunscreen
• Insect repellant